Wild Wyrd
Wild Wyrd is an organsisation that supports people in (re)sensing a connection to themselves and to the human and non-human world. Important tools include sensory and playful immersion in nature, movement and bodywork, personal nature connection mentoring, and conscious design of one's being with "People Permaculture Design". The goal is to walk the path to a truer, more powerful life.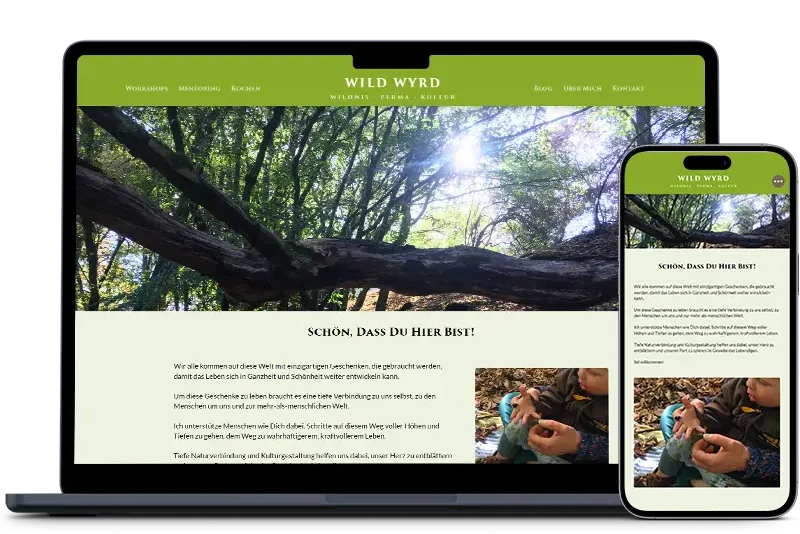 What was special about this website was the simple, clear design. It was important that even people who are not on the Internet every day can easily find their way around and find what they are looking for as quickly as possible. It was more about enabling people to find a personal contact to the owner instead of getting all the information "only" from the website.
Another special feature of the site is the annual hibernation. So if you visit the site during the winter months, you will only find a sleeping bear. Similar to the bear, the owner also tries to retreat in the winter and find peace.
Logo Design: Jörg Rambaum
Concept & web design: rnm