rnm Webseite
Well… now… what is this? Webdesign-Inception? A website matryoshka? Whatever people want to call this, obviously we have conceptualized and designed our own website.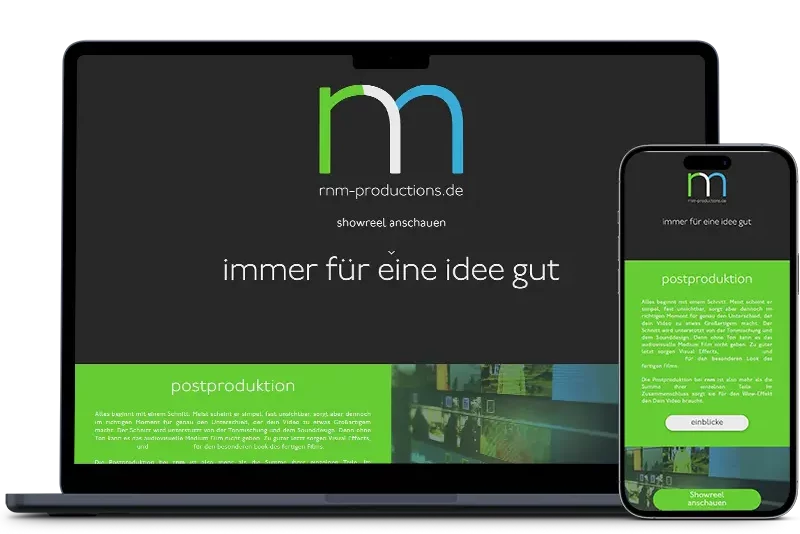 At the very beginning in 2020 there were the initial designs of our logo, which combines our initials RM and NM to rnm. It was clear to us that we wanted to move beyond the familiar post production into the web design universe, where we now also have more than 10 years of experience.
The creative-organic post-production in green and the digital-technical web design in blue were to merge into one. A quick and easy access to our portfolios was the main focus, so that you ( yeah right, you! Nice to have you here.) can get an overview of all our projects as uncomplicated as possible. The projects were integrated directly into the homepage using a lightbox to make it as easy as possible to navigate through the site without having to wait.
First and foremost is our showreel, which is intended to create interest with a strong moving image stimulus and invites you to linger on the page.
At the end you (yes, exactly, you! Nice that you're still here, we really appreciate that.) will always find our contact form to get in touch with us easily. Now, it's best not to wait much longer. The deadline for your project is looming, right? We now the feeling. Talk to you in a minute!
Concept & web design: rnm